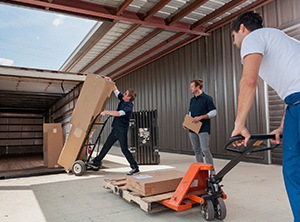 All it takes is one mistake to make a person realize that they should have had loading dock bumpers installed. Problems can happen during loading and unloading, especially when you aren't the person behind the wheel of the semi-trailer backing up to your building.
Proper loading dock bumpers help you protect yourself from these incidents, keeping your dock safe and the loading and unloading process nice and easy.
The Benefits of Loading Dock Bumpers
Mistakes happen. However, there are ways to turn what could be a big on-site accident into nothing more than a little bump in the road.
Durable dock bumpers have been shown to absorb more than 80 percent of impact, which can save both your dock and the offending vehicle a lot of damage. Not only will this make you happy that you won't have to worry about structural damage, but the driver can't also come away knowing that his or her vehicle won't need time in the shop. Plus, our loading duck bumpers last for years, providing dock defense for any future incidents.
Where Loading Dock Bumpers Can Be Used
Every dock is a little different, so Durable offers custom bumpers to fit the product to your needs, including:
Gussets for low docks
Extended plates where bolting won't work
Rub rails for narrow truck wells
Wall bumpers for fork lifts
Regardless of how your dock may differ from the norm, we can work toward a solution.
Providing Protection with Durable Loading Dock Bumpers
When it comes to defending you facilities, you can trust a company with over 90 years of experience. We've been manufacturing safety products for companies since 1923 and our bumpers will provide you years of reassurance that your docks are safe. Contact us today about protecting your business with Durable loading dock bumpers today.