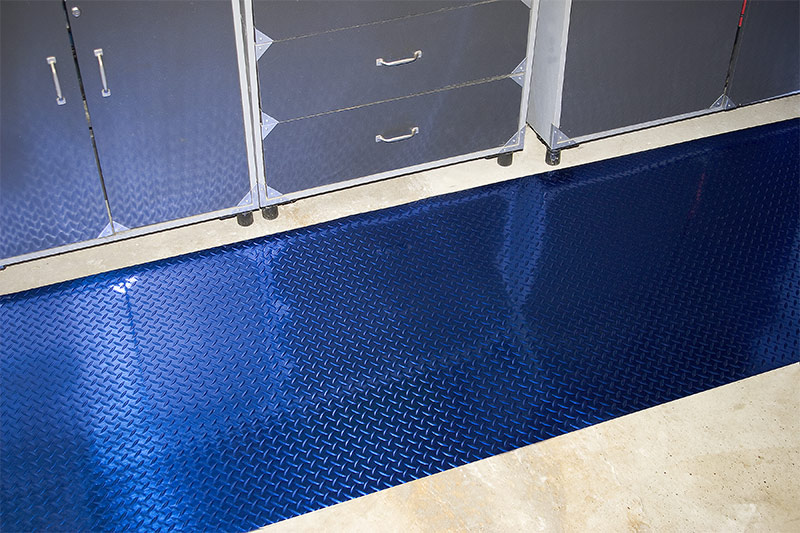 When people build their business from the ground up, they don't always think about flooring. However, when you need the proper support and protection to work on your feet all day or prepare for special business needs, choosing the right flooring can make a huge difference.
That's why Durable offers specialty matting products for business. It's good to have options, so Durable manufactures a variety of specialty matting products, including:
Every business has different needs for their mats, which is why we provide plenty of options for business looking for protection, aesthetic appeal, or both.
Protection Provided by Specialty Matting
Even a small slip is a big deal. Specialty matting can come in a variety of forms to protect against a variety of threats. Dura Kote non-skid paint, anti-slip tapes, and steel mats are all different options to fend off workplace accidents.
Your workers aren't the only thing you may need to protect. Specialty matting can help protect the floors of your facility, your drawers, and even your vehicles as well. Dura Pro tiles are an easy-to-use hardwood flooring tile option for special events, creating a strong, attractive cover for hardwood flooring that needs to be protected from damage. Cushion tiles provide an interlocking layer of cover for a variety of surfaces.
Adding to Aesthetic Appeal with Specialty Mat Products
Metallic Diamond Dek Runners can provide a flash of color to your work spaces or showrooms. Sometimes keeping an area clean can make all the difference. Step-N-Clean mats absorb residue on dirty shoes to prevent people from tracking a mess into your facility.
Specialty Matting Solutions for Business
Whether a business needs protective surfaces or flashy floors, Durable specialty mat products give you plenty of options to help pad your facilities. Contact us today about our specialty matting products.