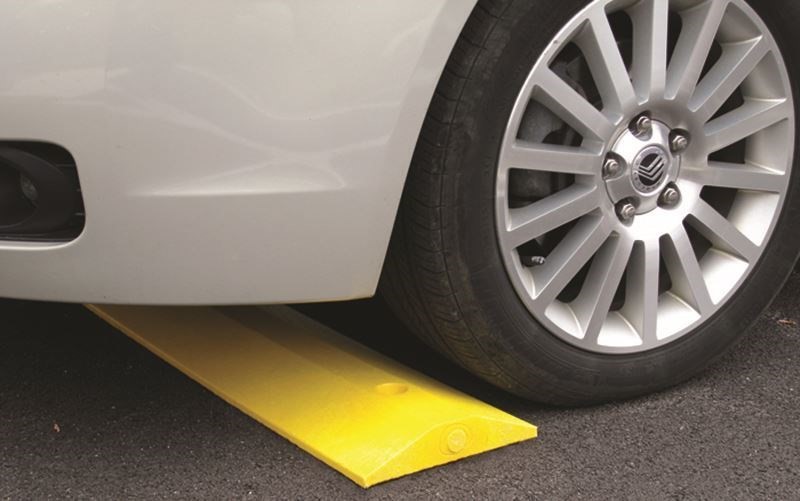 Even a little bump can go a long way. Plastic speed bumps are effective tools for slowing down traffic and improving safety in parking lots, garages, and other areas.
You can't prevent people from driving, but you can take measures to keep them from driving recklessly by your business with heavy duty parking supplies. Here's why plastic speed bumps are a good investment for your business.
Why Speed Bumps Help Businesses
Simply put, speed bumps help keep people safe. According to the Centers for Disease Control, one pedestrian in the U.S. dies every two hours from a traffic-related accident. Add in the 150,000 non-fatal crash-related injuries to pedestrians each year and you can understand why traffic safety can be a concern for businesses with parking lots or garages.
The health and safety of your employees, customers, and property are a huge deal. Speed bumps force drivers to slow down, limiting the potential for damage to your property or an accident with someone walking to their car.
The Convenience of Plastic Speed Bumps
Once you invest in speed bumps, the bumps do most of the work. Plastic speed bumps are easy to install and maintenance free, meaning that once they're in the ground, you're set for years. They'll even maintain their color for years despite heavy contact with moving vehicles and exposure to the elements.
Just like installation, taking away a recycled plastic speed bump isn't a problem. You may want to move a speed bump to a new location after a while. Plastic speed bumps can be detached and installed elsewhere. That's a lot easier than chipping away a mound of asphalt and rebuilding it elsewhere.
Invest in Plastic Speed Bumps
You may not be able to have someone watch your parking lot, but you can install some measures to keep your property and the people on it safe. Contact Durable online or give us a call at 800-537-1603 today to order plastic speed bumps for your business.