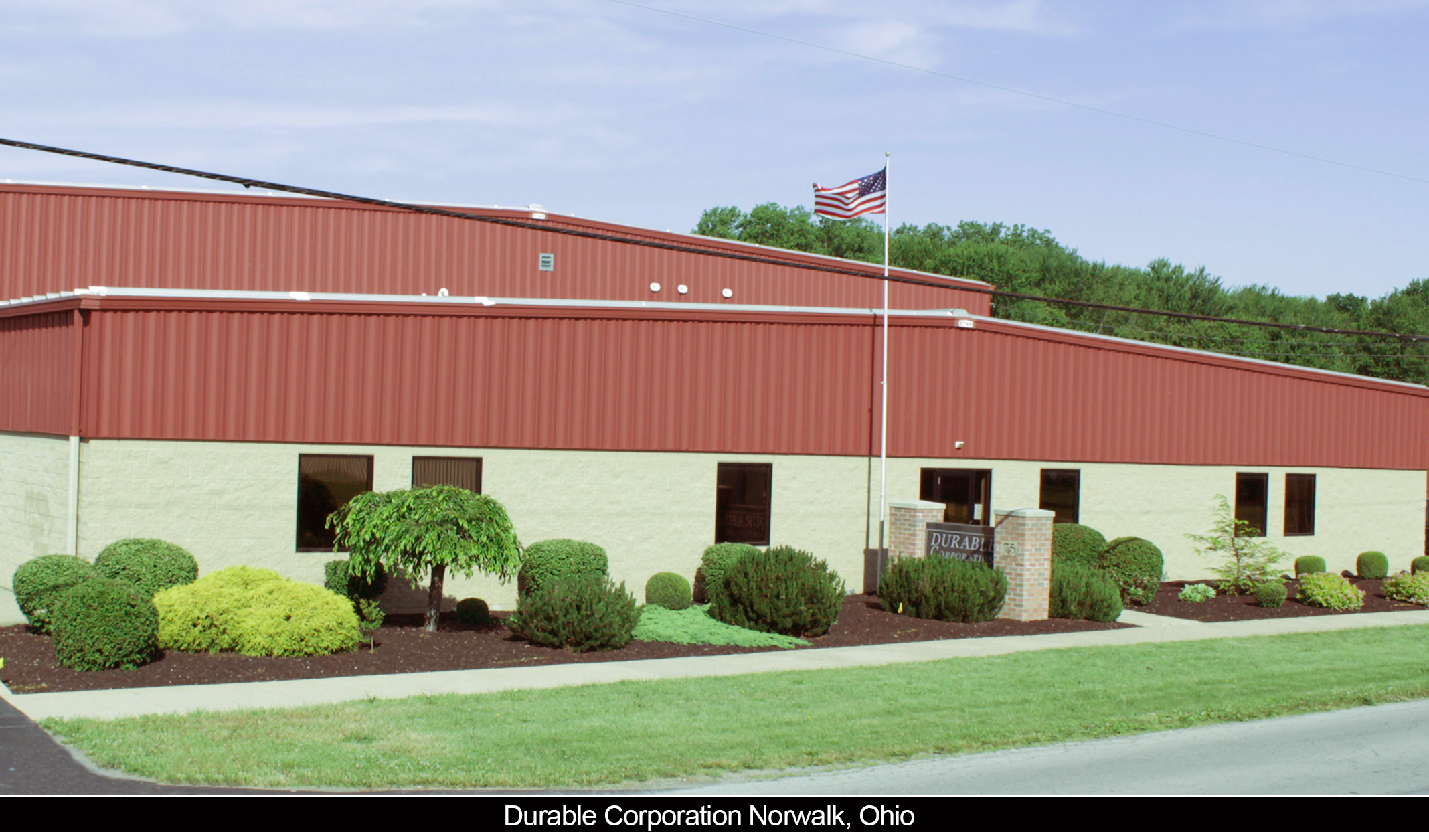 Durable Corporation has been hand weaving Tire Link Mats made from recycled bus and truck tires in Ohio for over 100 years. Our dedicated workforce, averaging over 20 years of service, has always listened to our customers and has worked diligently to provide quality products with exceptional customer service to meet their needs.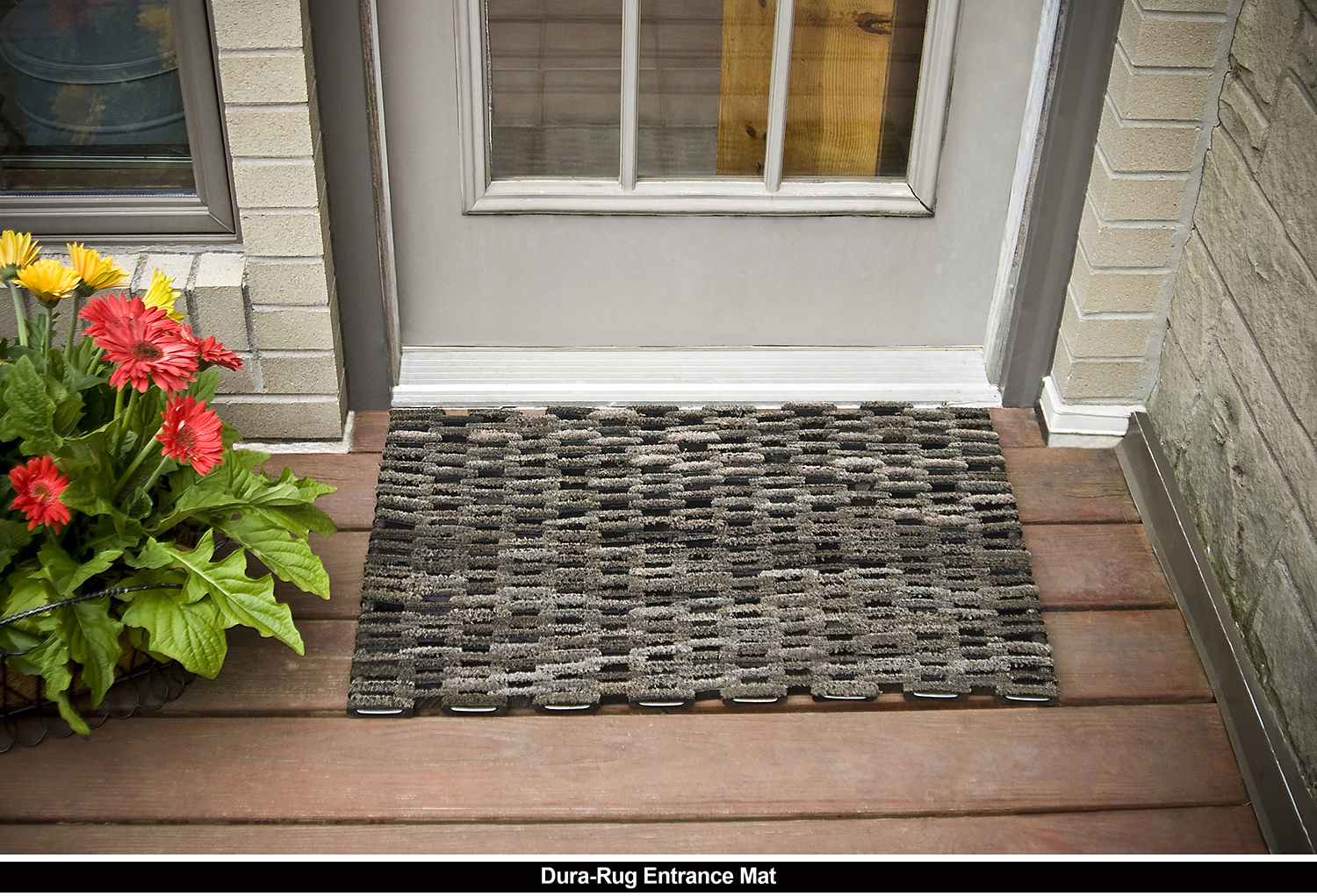 The DuraRug mat has been found at back doors since 1923. The chenille surface of the tire-links looks attractive, wipe feet, and absorb moisture, protecting your floor before you even step inside.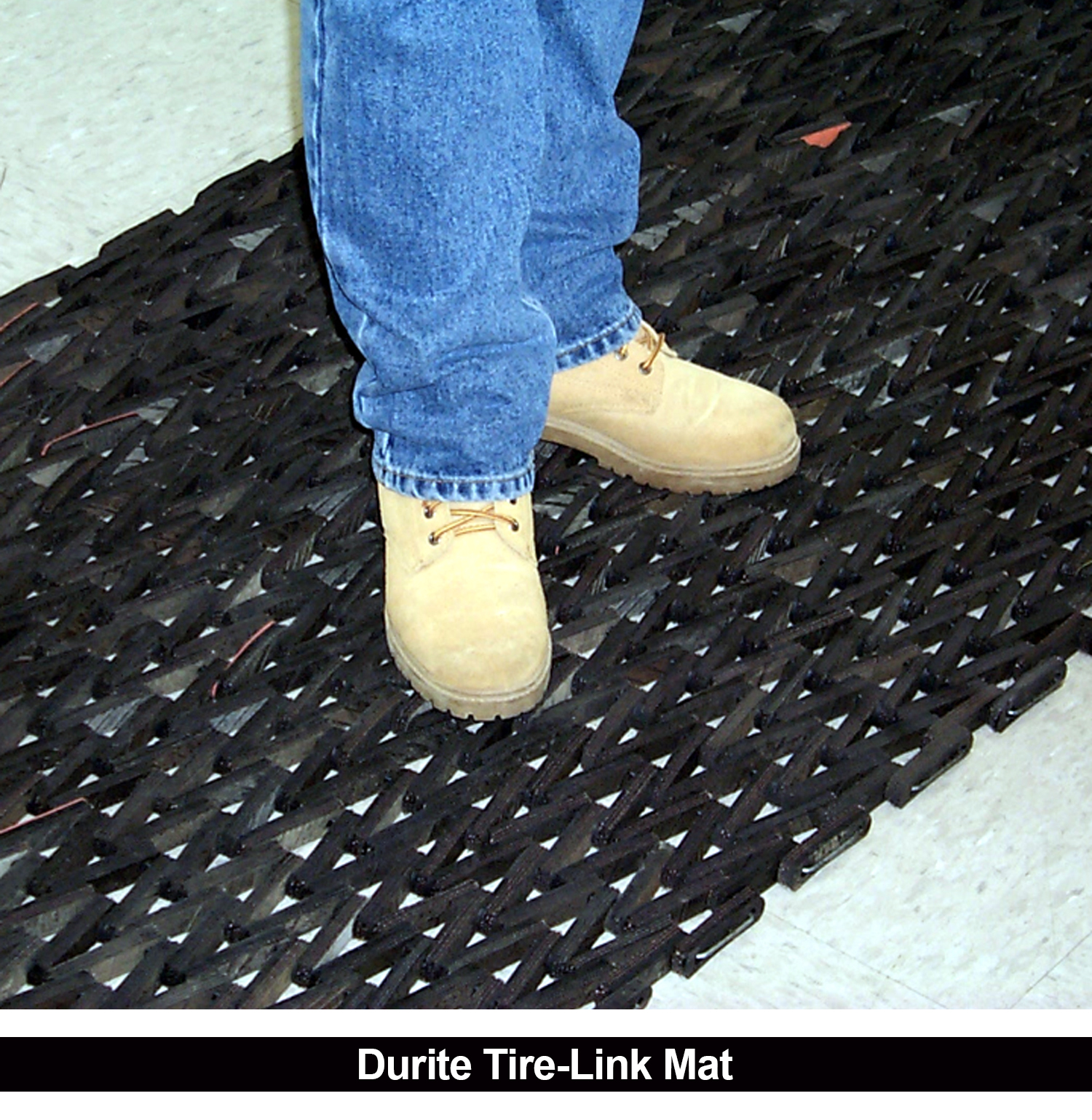 The Durite mat is excellent in multiple locations around your house. Use it at your garage workbench, your backdoor where dirty kids and animals might be going in and out frequently, or at a gardening spot with water to help prevent slips. The heavy-duty tire block and wires will stand up to heavy-duty, dirty, and wet usage.

What began with a single product a century ago, expanded initially to include additional products utilizing scrap bias ply tires as a raw material. From tug boat bumpers, marine dock and pier bumpers, loading dock bumpers, wheel chocks, backhoe pads, stabilization pads, floor tile, and a number of other specialty items, Durable established itself as an innovative manufacturer of quality products capable of meeting the specific needs of a diverse customer base.
88-8 Heavy Duty Wheel Chocks
Dura-Tile Rolls
Laminated Loading Dock Bumpers
Standard 12" x 12" Dura-Tile
Further product expansion along product category lines included a wide array of matting products offered to complement our initial tire link mat. The expansion included anti-fatigue, entrance, and specialty mat products all with the focus on quality and the ability to provide customization to fulfill the requirements of any installation.
Diamond Dek Sponge Anti-Fatigue Mats
You can find more great products made in Ohio here: