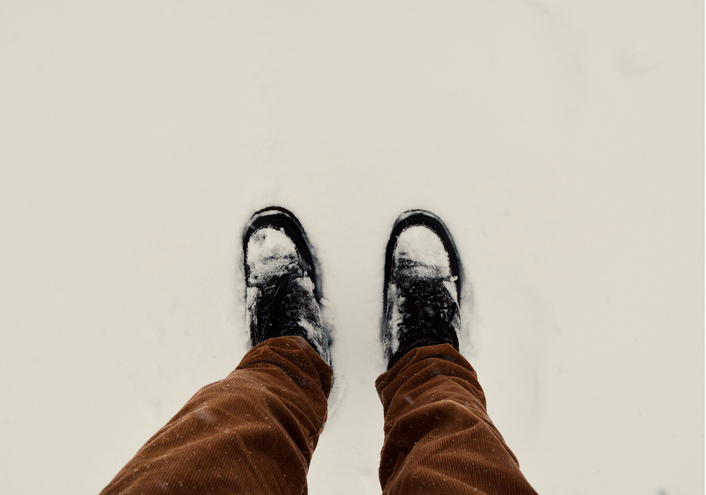 Winter weather can be pretty, but it can make for an ugly situation for your floors. Regular foot traffic can carry snow, ice, and any other debris through your doors, leaving a slippery situation for anyone else who follows. There's also the chance that people can accidentally carry in rock salt, which can eat away at flooring and cost you a hefty sum to have to repair the damage when winter is over.
Fortunately, there's a solution to help you keep the effects of winter from your floors. Entrance and carpet matting take the brunt of snow, salt, and other debris so that your floors don't have to.
Snow Mats for the Winter
A little snow and ice isn't going to keep people from coming into your building, so you need to plan for ways to stop them from bringing the elements indoors. There are a few ways that some strategic winter entrance and carpet mats can help. Since every entrance is different, there are different matting options to fit your spaces, including:
Outdoor entrance mats are designed to be left right outside your entrance. This can give people a material where they can wipe their feet off before coming inside, which is good if you don't have a ton of space inside. Durable entrance mats are also designed for the outdoors, so you won't have to worry about them cracking or breaking even when it gets particularly nasty outside.
Of course, you should probably have some backup inside as well. Even good outdoor mats can get covered in snow, so quality vestibule carpet or indoor floor mats can catch the melting snow and gritty salt before it can touch your floors, especially in high traffic areas where people may just walk inside without stopping to wipe their feet. Both winter entrance and carpet mats are designed to scrape debris off of footwear and absorb substances like melting ice and snow. That keeps winter where it belongs so your floors stay dry and accident free.
Protect Your Entrances this Winter
A bad slip or damaged flooring can really ruin a nice holiday season. Keep your floors dry and safe this winter with quality entrance mats from Durable. Contact Durable today and find the right winter mats for your business.