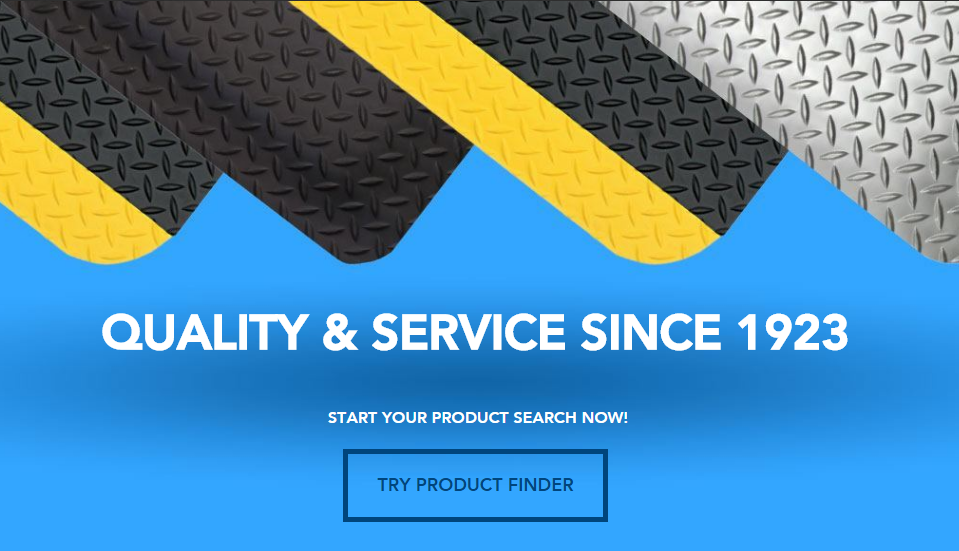 After over 90 years in business, Durable continues to evolve as a leading manufacturer of safety mats, dock bumpers, and other quality products. Part of that evolution includes providing an excellent online customer experience through our website.
That's why we've taken measures to provide new website capabilities so that our customers have the information and tools they need to learn about our services and order quality products. Here are some of the new and improved features of our website.
Improved Product Organization
Our customers need to be able to find what they need when they need it. Unfortunately, they might not know exactly what they want until they do some research. We revamped our product organization so that our customers can browse through our products with ease thanks to a sleek, mobile-friendly design.
Not every floor mat is meant for the same purpose. Customers can search through different product categories so that they can find a selection of related products. That way a customer looking for anti-fatigue mats designed for slippery work environments can easily search through the site and find wet area floor mats or any other product they need.
Durable Product Finder
There are more ways to find Durable products than through our product categories. The Durable product finder helps customers narrow down search options. The product finder allows you to search by specific keywords, categories, and price ranges to match your criteria. That way our customers know exactly what options fit their needs and budget through a single search.
Online Inventory for Registered Customers
Another beneficial feature of our site is the inventory available for registered customers. Users can log in to our site and order products directly online. Customers that log in will be able to add items to their cart directly from individual product pages, with a special discount for official Durable dealers applied. Registered customers are also able to track the status of current and past orders.
More Information
Some customers need to do extra research before they can make a buying decision. We added more information to our site so that our customers can learn more about Durable and our products. These additions include information on our upcoming trade shows, a section on Durable's use of recycled materials, and added descriptions for our product categories. We also share helpful tips through our blog.
New Site, Same Great Durable Products
Durable started with just a single product nearly a century ago and has turned into an innovative manufacturer of quality products, both online and offline. Contact Durable online or give us a call at 800-537-1603 to order your own Durable products today.